Collecting goodies and briefing at the clubhouse
Prior to the riding day, the organizer will conduct a briefing at the KRC Clubhouse to release the time table and the itinerary of the ride. All participants are encouraged to attend, especially first timers. Participants will also collect goodies for the ride if any. A Whatsapp group for the ride will also be created to share information.
Meeting point and pre-ride briefing for the ride
We will gather at the open space behind the Petron petrol kiosk at Gelang Patah, Johor. Do fill up your fuel tank fully upon arriving at the petrol kiosk. We will set off punctually and not wait for late comers. Remember to factor in the congestions at the customs when planning your routes to the meeting point.
First timers who are unsure of the venue may contact the organizer for help.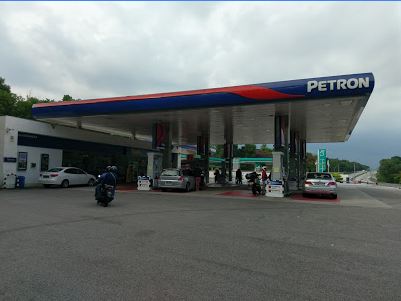 Riding from Tuas Checkpoint to GP Petron meeting point.