You don't race to participate in this trip. You can also be present to support your friends who are driving.
Drivers will self pay at the go-kart circuit. KRC will not collect any payment.
RM38 for 10min.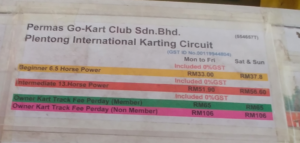 The registration will be closed on 5th October 2018 or when all the vacancies are taken.